Need Storage? Here are a few moving storage tips
When you need storage, it might be hard to organize and be efficient moving storage. We shall discuss some of the key moving storage tips that should help you manage the whole process in a better way.
Planning a moving storage process can be daunting, especially for someone who has not implemented the technique before. Even for those who are used to moving between states, within  the country, and also between countries, certain aspects of moving are quite tough. By following the tips we are going to discuss below, you should be able to pack and move your goods into storage without any stress, hassle, time, and overwhelm.
Moving storage tips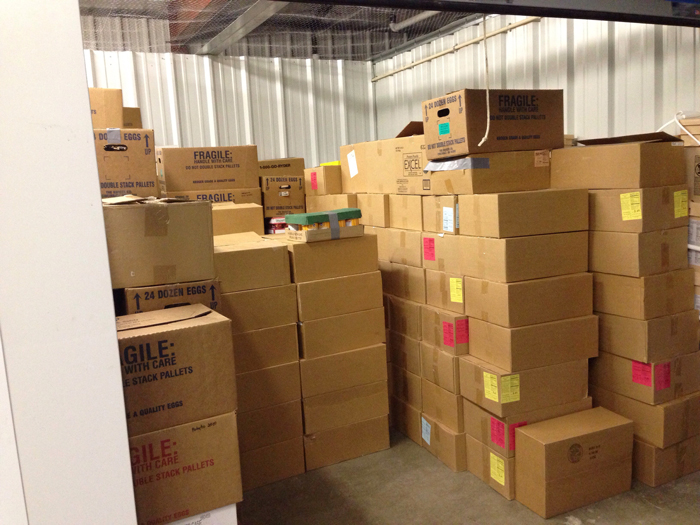 By following even some of the tips below you could make your moving experience much easier and more efficient.
Packing materials – This should be your first step because you are going to need materials to pack all your items safely and securely. Some of the common packing materials you need for handling the moving storage properly include packing boxes of varying sizes, marker pens for labeling, tissue paper, dust sheets, duct tapes, bubble wrap, packing tape, and other coverings. Wooden crates might be needed for handling fragile items. Never use plastic bags for storage because they tend to cause mildew, which is not good for storage.
Planning – Moving storage should be planned for at least a week so that the whole process is seamless and efficient. It does not matter whether it is local moving, business moving, inter-state, or inter-country movement, you need to be prepared way ahead of time. If you have made note of the moving date before a couple of weeks you should be able to organize your storage unit, book a van, etc. Depending on the size of the moving items, you might either need the assistance of your friends and family or even reach out to a removal team for assistance.
Items Inventory – Moving storage can be managed properly with the use of an efficient inventory management system. Sometimes when you are dealing with a lot of items, you might get overwhelmed with the amount of work that needs to be done and you'd miss inventory during this process, which could cause a lot of issues later on. Just create an inventory of all the items as you place them into storage, which is the simplest and most effective solution of all. This should allow you to keep track of all your items that are being transported and also find out if any of your items went missing during the moving process.
Declutter – Decluttering all your items is the best way to approach a moving storage process because you would select only the ones that you don't require. The most efficient declutter technique would be to separate all your items into three different piles, a pile including all the keepers, a pile consisting of all the things that you wish to throw away, and the other pile should consist of the items that you wish to donate to any charity.
Stay away from hazardous items – When you are undergoing a moving storage process, you need to make sure not to include any hazardous items in the package. Make sure to get a list of all the items that are forbidden to be stored and make sure to stick with it.
Box selection – Selecting an appropriate size box for storing items is very important because a small item can be stored in only a small box, whereas large items can be stored only in a big box, and never the other way around. Placing small items inside a large box and vice versa could end up damaging the item.
Box placement – When you are placing items inside a storage box, always make sure to place the heavier item at the bottom. If you store all the lighter or softer items at the bottom, the risk of damaging those items is very high.
Packaging tape – Using strong brown tape is highly recommended to seal the boxes. Some of you might be tempted to use any tape that is lying around in your home, but that might not be enough. Fragile tape should be applied on boxes that need to be handled with extra care and attention.
Bubble wrap – If you are dealing with a lot of fragile items, then you should use bubble wrap to protect those items. You could prevent leakage and damage to those items using bubble wrap. Packing peanuts are also advisable to protect fragile items. Also, make sure that the fragile item is surrounded by bubble wrap. If you don't have enough bubble wrap, you could also use newspaper and packing tissue for securing the item.
Clean items – Make sure to clean every single item before you place them on a package because only that should help you maintain the integrity of the package. By removing all the dust, grime, and other sediments on the items, you could return and find a spotless item even after years of storage.
Furniture management – If you are planning to store furniture items then you should first dismantle the item. Moving a large piece of furniture like a bed or set of drawers might be tough and the best way to store them would be to dismantle them. Wrap those individual furniture items using protective bubble wrap, label them, and arrange them in such a way that you could re-assemble the furniture all again in the future. Make sure to place all the screws, nuts, and bolts in a clear and secure bag, and label them. Also, ensure that the furniture is protected with a cover.
Categorize and label – This might sound simple but it helps organize the whole storage moving process. Make sure to label the boxes and categorize them, to track them better. Color-code labels can also be used to separate kitchenware from tools, etc.
We have discussed in detail some of the tips that should help you complete the moving process smoothly and efficiently. You should be aware of all the factors associated with making a seamless and hassle-free move. Make sure to secure, label, and categorize for a seamless experience throughout.